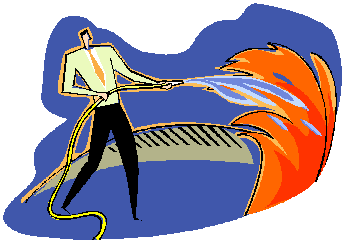 The Cleveland First Responders need you! We are a group of people dedicated to providing emergency first aid to anyone that needs it in our community day and night.
We provide emergency medical services for the Village, Town Meeme, Town Centerville, LTC, and the I43 corridor, we also support the Firefighters during structure fires.
There are openings on our roster that we are looking to fill with dedicated people. If you are a caring and devoted individual, and could spare a few hours a month, please consider joining!!
We meet twice a month on the 2nd and 4th Thursdays. We are First Responder-D Certified and will pay for your training. If interested please contact Richard Lutze at 693-3454 or Brian Kelm at 693-8679.
Each October please watch for our Rescue Squad Fish Boil.
Firefighters have an annual brat-fry, the first Sunday after Easter.
All funds raised from both events are used to provide equipment and training.
Click here to open the Firefighters and First Responders web site.
When done close the browser window and you'll return here.
Last edited: September, 2006